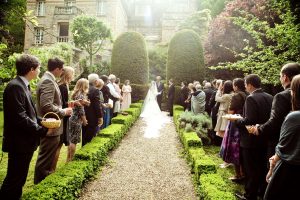 I'm obsessed about encouraging networking and interaction at events. That is what my roving event magic is specially designed for.
Here's a really simple thing you can do to get people talking at your wedding.
If you have a website, app or Facebook event page for your wedding – or all three- the couple will of course be the stars.
But why not have a short bio about a few of the close family members and wedding party?
Nothing huge, just a bit about their relationship to the couple and a few interesting facts about them.
You can ask them to provide it or get a few bits of info and write it yourself.
Then come wedding day, everybody knows a few people there. Nobody needs to ask "What relation are you to the couple?" 
And conversation is a breeze. No searching around for a topic to talk about, straight into the conversation. 
"So you're John? Brother of the bride? You like cricket? Well I used to play cricket".
And so on.
Such a simple thing to make it an even greater time for your guests.
Better yet you could bring in some roving magic to get your guests really interacting and having a great time.
But more on that another time 🙂
Pete
For more info visit www.petebooth.com