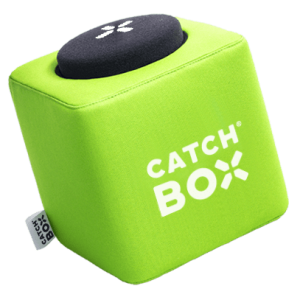 OK, today we have a fun one. I'm really excited about this new product. I'll be incorporating it into my shows soon and you can incorporate it into your upcoming events. 
Do you have a Q and A at your conferences? 
How does it normally run? "Please come to the front of the room" or "Please stand up and we'll get someone to you with a microphone"? 
Well how about a cool thing that would not only speed up the process but get your audience interacting and even having fun?
It's called Catch Box. And it's a microphone inside a soft cube that can be tossed around your audience but still provides great sound quality for conference audio systems.
Best of all the design can be fully customised!
I'm already imagining the potential of this for lighting up your Q and A sessions and I hope you are too!
Pete
For more info visit www.petebooth.com