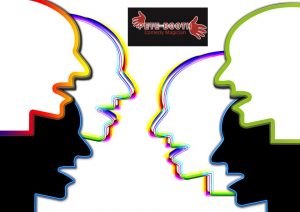 I was reading an article by a frequent conference attendee who usually ends up having to attend by herself.
It was about how difficult it can be if you are not a natural networker to avoid feeling a bit lonely at a conference with nobody you know.
Well I wish I knew the conferences she has to attend, because this is EXACTLY what my roving magic is for.
Beyond giving guests a memorable experience, it is designed to facilitate networking. To turn strangers into friends.
If I had seen her by herself at a conference dinner, I would have brought her over to a group, made sure everyone had been introduced, then got everyone laughing and interacting with close-up magic. 
When I walked away, everyone would have been talking about what they had seen and the experience they had just had.
Then the conversation continues throughout the night and the rest of the conference.
So when planning your next conference or networking event, consider the benefits of roving magic,
Not only will it give your guests an unforgettable experience and magic they will talk about for years when talking about your event, but your guests will also thank you for making their networking easier and more fun than ever!
Pete
Click here to find out more about bringing magic to your event.