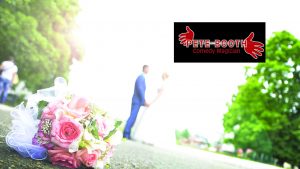 I've talked about how having an app can be a huge boost to you conference.
Well what about an app for your big day?
Websites for weddings are popular, but just like with your entertainment, you want to be the wedding that goes one step further.
Introducing Appy Couple!
Ok, you probably just laughed or groaned, or both.
But this service is great!
It will combine everything for your wedding into one place.
For a small one-time fee, you'll have a web space plus a handy RSVP service for guests. 
Guests can easily access event timelines, venue details, gift registries and even some info about guests. 
And its interactive! Guests can add photos via the app, complete with filter and effect options.
Just check out appycouple.com