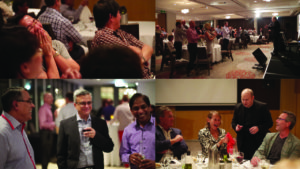 Today's tip involves… me!
Well me and more specifically your CEO or VIP.
How would you like to get your audience really pumped and really excited by the appearance of your CEO?
Well as a magician, I'm able to make your CEO appear magically.
That's right. Also I'm able to do some really cool stuff involving the CEO reading people's minds.
I teach them a very, very quick secret of magic that's easy for them to do and they'll be amazing the audience with their mind reading skills.
So don't just have the CEO come out and give a speech.
Get the audience really thrilled and excited about the head of your organisation.
And the way you do that, is by adding a little magic.
Pete